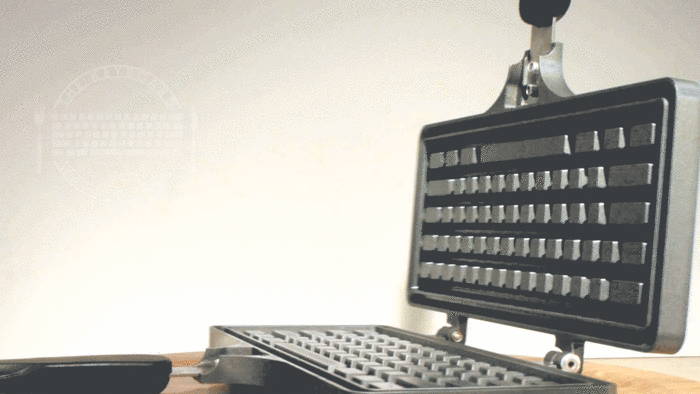 The media is going crazy over this one, and rightfully so, too.
Why should you eat ordinary looking waffles, or even those sleazy heart-shaped ones?
Instead, you can satisfy your geeky hunger by munching on this keyboard-shaped waffle.
"Chris Dimino's The Keyboard Waffle Iron takes something amazing (waffles) and makes it even more amazing (keyboard waffles!). The Keyboard Waffle Iron is easily the most significant union of technology, design, and waffles in the modern age," it says on the product's official Kickstarter page.
The process is simple – you have a waffle maker in the shape of a keyboard. You make the waffle mixture and just pour it over the unit, put it on the burner and wait a few minutes.
It's made from die-cast aluminium design, it has heat-resistant Bakelite handles and, as the creators put it, it operates on "wireless stovetop cooking".
As the product is still in Kickstarter phase it can't be bought, but the project has been successfully funded on 25 December 2014 with $66,685 and has been sent to mass production.
The price of the waffle maker is still unknown, but we are certain that it won't be too expensive and finally, everyone will want a keyboard to get sticky!