Are you one of those people who stay confused about whether they can grill cheese in a waffle maker or not? Many people deal with this problem as they do not know they can grill cheese by following some guide. This blog will discuss the same and help you make the best grilled cheese in your waffle maker.
Cheese can be an excellent and comfortable snack because it gets melted quickly, and when you eat it, you have some fun. The waffle iron makes it crisp from outside and soft from inside. Its soothing sizzle and a delightful savory aroma make it one of the best-cooked breakfasts or snacks in the waffle maker.
Guide To Grill Cheese in a Waffle Maker
Now you have understood that you can grill the cheese in a waffle maker. But it would be best if you considered some of the crucial things which balance the property of cheese and waffle maker to provide the best grilled cheese.
While grilling your cheese in a waffle maker, you should get the right size of bread because it can be a game-changer move to get the delicious grilled cheese. Typically, you put some oil or butter to heat your pan and then add food to let the sizzle. But in this instance, you do not need to do the same as you need to achieve the optimum level of caramelization on the bread and need to have some fat coat. Then we recommend using olive oil, but it will be the same for the melted butter. In short, to grill cheese, first, add butter to olive oil so that to cook the best-grilled cheese snack.
Set up the proper heat control
So, heat control in your waffle maker is essential to have if you will grill your favorite cheese. When you want to make your grilled cheese in the fastest time with great texture, then you should set up the heat to medium to a high level. You can also give moderate heat to get the same result from your waffle maker. The reason being it will provide enough time to get the cheese to melt, and the bread will not get burned.
Whether you want to make an American cheese square or your favorite one, you need to spread the cheese evenly during your cooking process. It is essential for getting the best melting results and offers to ooze creamy grilled cheese. Remember to follow an extra step that tells you to ensure even cheese distribution on both slices. And when you do the same process, you get ultimate level grilled cheese in your waffle maker. Moreover, your waffle maker stays safe and continues delivering more grilled cheese for you and your family.
Selecting the right cheese
You are making the best grilled cheese. Therefore, you must have to use the best cheese type to get the optimum result. Below we have mentioned the best cheese for grilling in a waffle maker as per your comfort, and you can look at them. You can also use the slices of cheese as it will melt quickly. You can use mozzarella or provolone cheese to take your experience to the next level. The reason being a selection of the right cheese brings up intense flavor to the table.
The Best Cheese for Making Grilled Cheese in a Waffle Maker
You will not want to disturb your mood. Therefore, we have discovered the best cheese that makes your grill cheese make an excellent experience.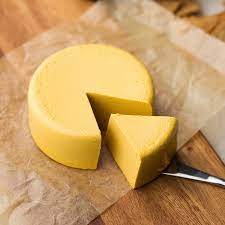 If you want to get some Italian flavor in your grill cheese, then using Provolone is the best choice for you. You can put some fresh basil leaves and tomato slices to make it hot and crispy grilled cheese. It also works well with prosciutto and hard salami. Thus it will be one of the top priorities when looking to make the ultimate grilled cheese.
This cheese is also considered the best cheese for making grilled cheese. It is similar to yellow gold hue and cow's milk cheese. And it was established in Colby. Therefore, it is called Colby cheese. If you are looking for the super-fast melting cheese in your waffle maker, then you can opt for this one.
It can taste a bit tangy, and it becomes more delicious when you melt it with other ingredients. The fresh cheese quickly melts with the bread slices and best suited for those who want to try grilled cheese using another type of cheese in their waffle maker.
If you are hunting for one of the most divisive cheeses in the current market, you will find out the Muenster cheese. It is also a tremendous semi-soft cheese for grilling cheese in your waffle maker with sandwiches. It also gives other additional flavors along with great taste and texture. You can add apples, chopped dry fruits, honey, cream cheese, and cinnamon to it, making a perfect lunch that you can have anywhere you feel comfortable.
It is also famous as jack or jack cheese. You will find Monterey Jack cheese a bit harder and white. It is made by using cow's milk, so there is no need to worry about its taste and texture that you get while cooking your grilled cheese. You can add chopped peppers and onions on medium heat, and grilling with rye bread gives a sharp taste that forces you to make it one more time to have similar fun.
Conclusion
We hope you understand you can grill cheese in a waffle maker by considering temperature control, choosing the proper bread and ingredients, and following other crucial aspects. You also have gotten the best cheese for making grilled cheese for you to make your fun moment memorable. So, are you ready to enjoy your grilled cheese by making it in your waffle maker? Then get ready to taste delicious, delightful, and ultimate grilled cheese at your home.