It is old news that waffles are the most common breakfast you can get around. As a matter of fact, nothing compares to starting your day with a warm crispy waffle, combined with butter and syrup. Therefore, you should have your personal waffle maker if you are a waffle enthusiast as nothing is more convenient or satisfying than using your own tools to prepare a delicious treat in the comfort of your home. In addition to making waffles, you can use your waffle maker to cook a other dishes:sandwiches, grilled bacon or eggs, etc.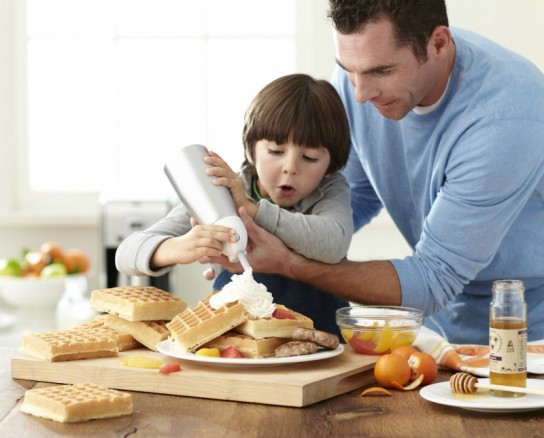 Most of the latest waffle maker models are very easy to use and each of them comes with instructions you need to follow. However, if you are not familiar with a waffle maker, here are tips on how to use one.
How to use a waffle maker
The first thing you do before you start cooking is to coat the inside of the grid plate with a nonstick cooking spray or a paper towel that is gently covered with oil. Be very careful not to get a build-up of oil inside the grid plate because this can give your waffles off flavor.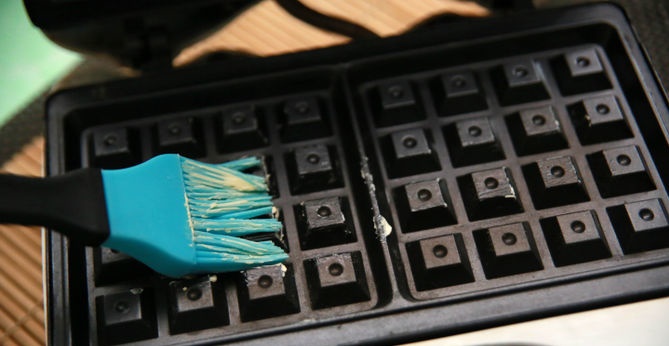 After cleaning the iron griddle with a moist cloth and remove any dust from it, plug the waffle maker into a socket so that it will pre-heat. However, make sure the griddle is dry before you plug it into the socket.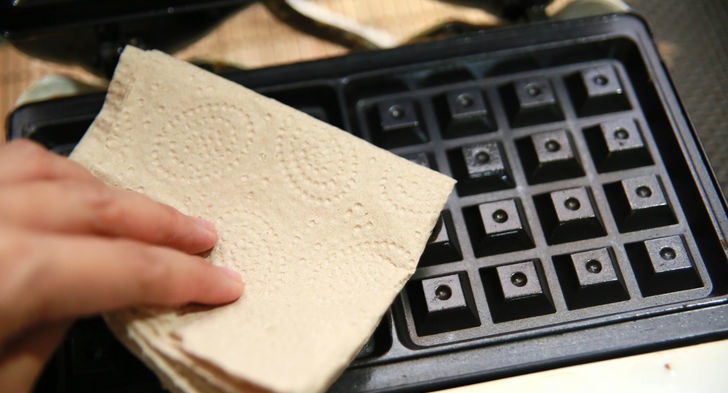 A number of irons are automatic and you are not required to switch it on, while others are not. Whatever the case, adjust accordingly. Normally, all waffle makers have internal temperature gauge that helps in maintaining a constant temperature. As a result, you don't need to border about over-heating or temperature adjustment.
Prepare and mix your batter as the waffle maker is pre-heating. Go through the instructions on the instruction booklet concerning griddle ladle and size. Then, spread the batter on the griddle by making use of the ladle. Begin to spread from the middle and allow it to spread a bit more. While spreading the batter, make sure you don't fill up the entire plate because if you do, there won't be a place for expansion and the batter will overflow the edges of the waffle maker.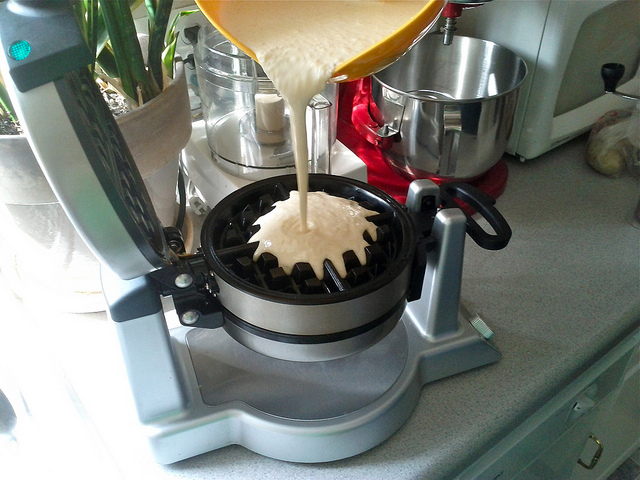 Once you are done, close the lid of your waffle maker and allow the batter to bake for almost 4 to 5 minutes.
You can now unplug and open the waffle maker to verify whether it is properly baked or not. The great thing about this kitchen appliance is that it can indicate if the waffle is properly baked via luminous or acoustic signal. In most situations, a waffle is ready as soon as steam is no longer coming out of the waffle iron and when the waffle is gently crispy and browned.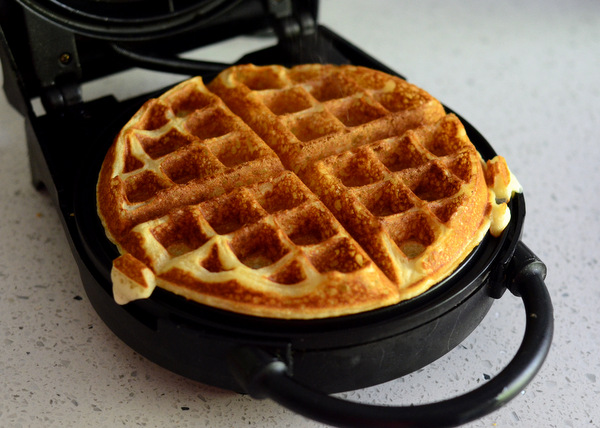 If you have waffles left, don't dispose them but save them for an easy desert, dinner, or breakfast. Let the waffles cool completely, cover them in plastic wrap and freeze them.
Unplug the waffle maker while it is still warm for a fast and straightforward clean-up. Slightly humidify various paper towels, insert them on the grill plate and close the waffle maker. Open the waffle iron and take out the paper towels when the steam ends. You will be surprised at how your waffle equipment will be glowing clean in just a few seconds.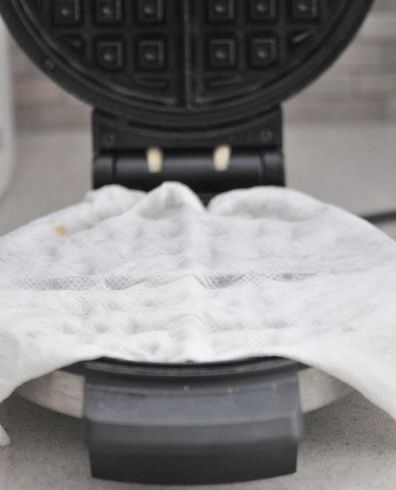 Wash it thoroughly with warm water and soap.
This is all you ought to know about how to use a waffle maker. The most important thing you need to understand when it comes to how to use a waffle maker is that each brand comes with its own instructions. Therefore, make sure you follow them to the latter.